KEY-ID FIDO2 key with Windows Hello

Now only $29.74 / £22.88 / €28.60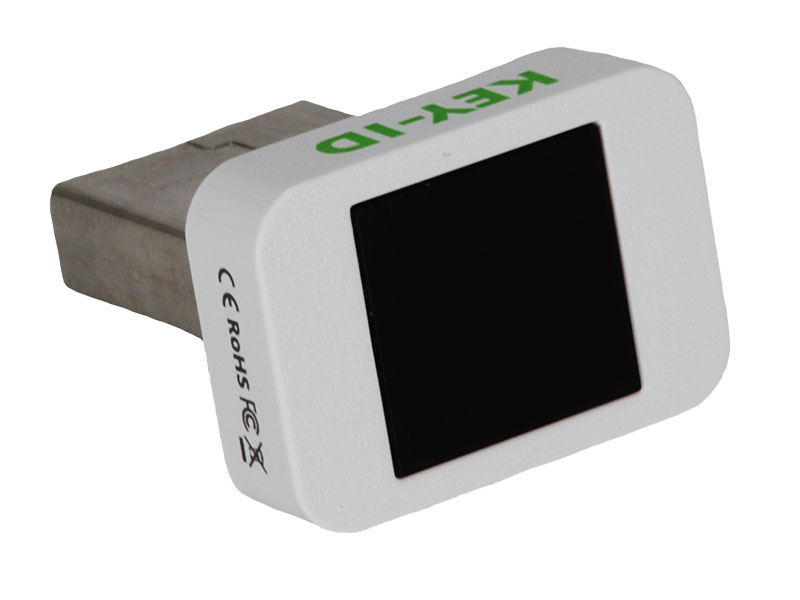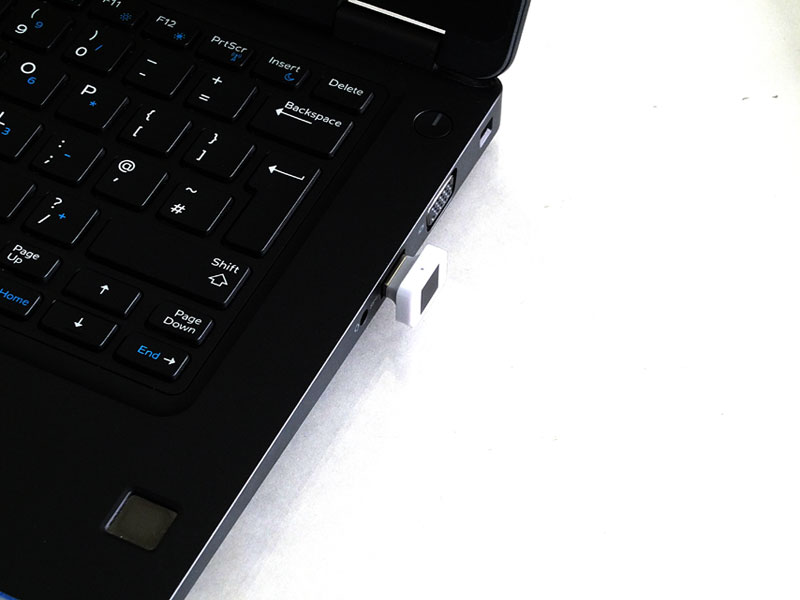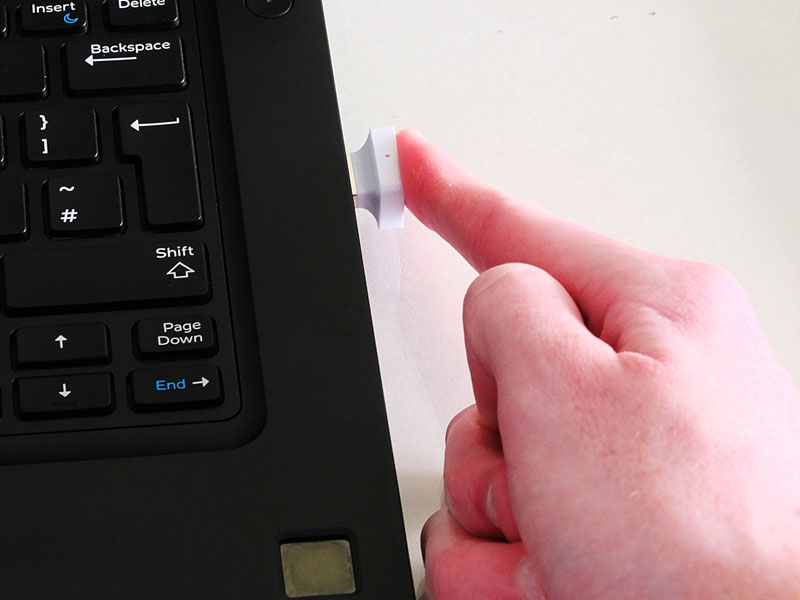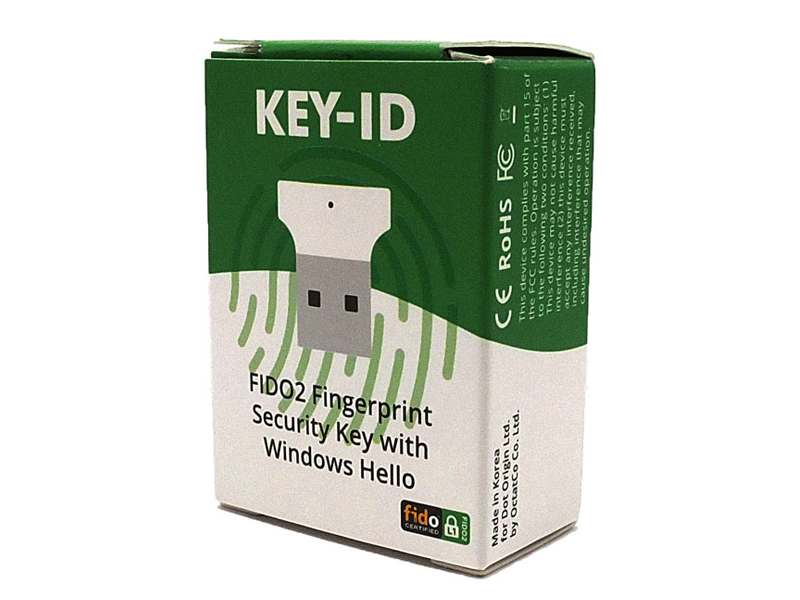 Why choose this product?

Passwordless access to Windows plus secure access to multiple cloud services
Easy issuance and natively supported integration with existing IT infrastructure makes the KEY-ID FIDO2 key with Windows Hello ideal for enterprise deployments. In addition to Windows 10 login, these authenticators also provide phishing resistant and streamlined sign in to multiple popular cloud services that support the FIDO2 Webauthn standard.
Native Windows 10 support for passwordless login – Windows Hello
These Windows Hello compatible devices allow users to set-up passwordless login on their specific Windows 10 machine, with fingerprint recognition for Windows Hello.
Roaming passwordless Windows logon - FIDO2 on Windows 10 joined to Azure AD
Microsoft also supports FIDO2 passwordless login for Windows 10 with Azure AD. FIDO2 passwordless login allows roaming users to authenticate on any chosen Window 10 machine without having to set up Windows Hello.
Secure, convenient & reliable fingerprint recognition
Large high resolution fingerprint reader gives one-touch recognition, for a finger touch from any direction.
The convenience of a very low level False Rejection Rate (FRR <1%) and the security of a minimal False Acceptance Rate (FAR 0.00001%).
Secure storage of biometric fingerprint data within the device.
Secure access to multiple cloud services - FIDO2 (WebAuthn)
FIDO secure sign in standards are widely supported by many popular cloud services, and protect against phishing and man-in-the-middle attacks.
The FIDO2 WebAuthn standard is approved by the World Wide Web Consortium (W3C) and enables authentication without storing passwords on servers.
Specifications
System requirements
Desktop Operating System

Windows 10 for Windows Hello support
Windows, Mac, Linux, Chromebook for FIDO2

Note: The software required for enrolling fingerprints and setting a PIN, for use with FIDO2 services, is currently only available for Windows 10

Browser
All browsers supporting WebAuthn & CTAP2, including:
Chrome (version 70 and later)
Edge (version 44.18362.1.0 and later)
Firefox (version 66.0.32 and later)
Interface
HID (Human Interface Device) via USB Type-A
Security
Data Encryption
RSA, ECC, ECDSA, ECDH, PGP, AES128/256, SHA1/256
Hardware Security
Built-in security chip
False Rejection Rate (FRR)
<1%
False Acceptance Rate (FAR)
0.00001%
Operation
White LED
On: Request fingerprint or touch / Off: Stand-by mode
Fingerprint Sensor
> 250,000 operations
180 x 160 pixel (500 dpi resolution) for reliable multi-directional fingerprint recognition with one-touch operation
Register up to 3 separate fingerprints
Power & environmental
Voltage
5.0V
Power / Current
Standby: 0.21W / 42mA Peak: 0.25W / 50mA
Operating / Storage Temperature
-20ºC to 60ºC (-4ºF to 122ºF) / -30ºC to 60ºC (-22ºF to 122ºF)
ESD Protection
Contact -+4kV / Air -+8kV
Dimensions & materials
Width x Height x Length / Weight
18.5 × 13 × 21.5 mm (0.73 x 0.51 x 0.85 in) / 3g (0.1 oz)
Materials
Polycarbonate & steel (phosphor bronze, nickel plating)
Compliance certifications & country of origin
Type approvals
FIDO2 (FIDO Authenticator Level 1), FCC, CE, ROHS2, VCCI, KC
FIDO AAGUID
Authenticator Attestation GUID for this product – in accordance with the FIDO2 specification:
45665e06-0798-4edf-b245-37a271ec9c2f
Origin
South Korea
Support
Warranty & Technical Support
12 months, return to base warranty
Free technical support via web and email
Software
For FIDO2 authentication – enrol fingerprints and set a PIN with the KEY-ID FIDO2 Bio Manager utility.
KEY-ID's FIDO security key products
FIDO2 key with
Windows Hello
FIDO2 key
with U2F
FIDO U2F key
Native passwordless Windows Hello login with Windows 10
Roaming passwordless FIDO2 login on Windows 10 / Azure AD

PIN

Sign in to all FIDO2 enabled cloud services

PIN

Sign in to all legacy U2F enabled cloud services
Strong 2-factor public key authentication
Phishing & man-in-the-middle attack resistant
Multiple accounts / services supported on one key
User self-registration for easy issuance
FIDO-certified
Microsoft compatible

Device set-up

Windows Hello uses native Windows 10 functionality for fingerprint enrolment and PIN set-up.
FIDO2/WebAuthn applications and services typically provide native support for fingerprint and PIN registration, without requiring additional device set-up.
If fingerprint and PIN registration or maintenance is not provided by the chosen FIDO2/WebAuthn applications, you will need to download and run utility below.
Software utility for fingerprint and PIN set up
If the chosen FIDO2 service does not provide support for manging fingerprints and a PIN for an authentication key, you will need to download and run the EzFinger2 Bio Manager utility to register fingerprints and set a PIN:
KEY-ID FIDO2 Bio Manager guide (PDF)
KEY-ID FIDO2 Bio Manager utility for Windows 10 (Zip)
Using FIDO2 services without registering fingerprints
Some cloud services that support FIDO2 may allow you to sign-in using only the presence of your security key as an addition authentication factor (similar to the secure authentication used by the previous FIDO U2F standard), so when the key's LED indicates that a touch on the sensor is required, the touch of any finger is sufficient.
If you have registered one (or more) of your fingerprints on your security key, and the FIDO2 service supports biometrically verified, or passwordless, FIDO2 sign in, only registered fingerprints will then work.