Ensure your building access cards can't be cloned or replicated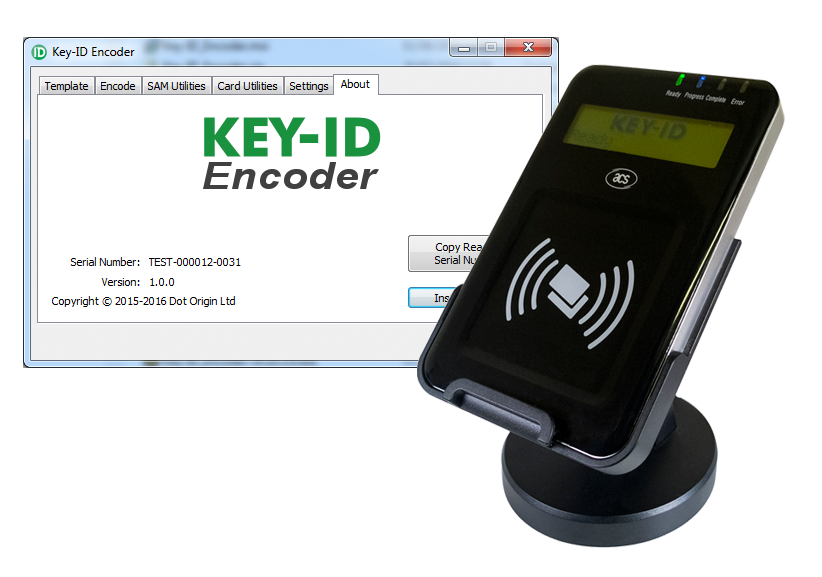 Who else has access to your access-control keys?
Organisations don't share firewall passwords with anyone else, in order to keep out cyber-intruders. It's all too common, however, that organisations using RFID cards for building access  rely on key encoding known to many 3rd parties in the supply chain, and beyond.
Take control of your encryption keys
By defining their own unique keys, organisations can rightfully take sole control of their building access system. Door access readers from leading manufactures, including HID and STiD, can be programmed with bespoke encryption keys, while the Key-ID Encoder employs those same keys to securely encode matched RFID access cards or tokens for personnel.
Free yourself from vendor 'lock-in'
Even though it often compromises security, as well as giving rise to a significant hidden financial running cost, physical access control companies generally want to lock customers into purchasing pre-encoded cards from just one supplier. Key-ID Encoder's standards-based design puts the customer in complete control, working with any compatible cards and readers.
What is Key-ID Encoder?
Key-ID Encoder is a cost-effective and easy-to-use solution that unlocks the ability for organisations to set their own encryption keys, and use these to securely program their own RFID access cards or tokens. Designed and developed in the UK by the smartcard experts at Dot Origin using well established security principles and open standards technology.
Key-ID Encoder compatibility
Key-ID Encoder runs on Windows 7, 8, 10 and currently programs NXP DESFire EV1 and EV2 cards and tags. Door access readers need to be DESFire standard compatible. The Key-ID Encoder kit includes a PC/SC standards compliant reader/encoder with SAM slot to accommodate an NXP SAM AV2 (included) for secure key storage.