Security online made simple.

One U2F security key for many sites.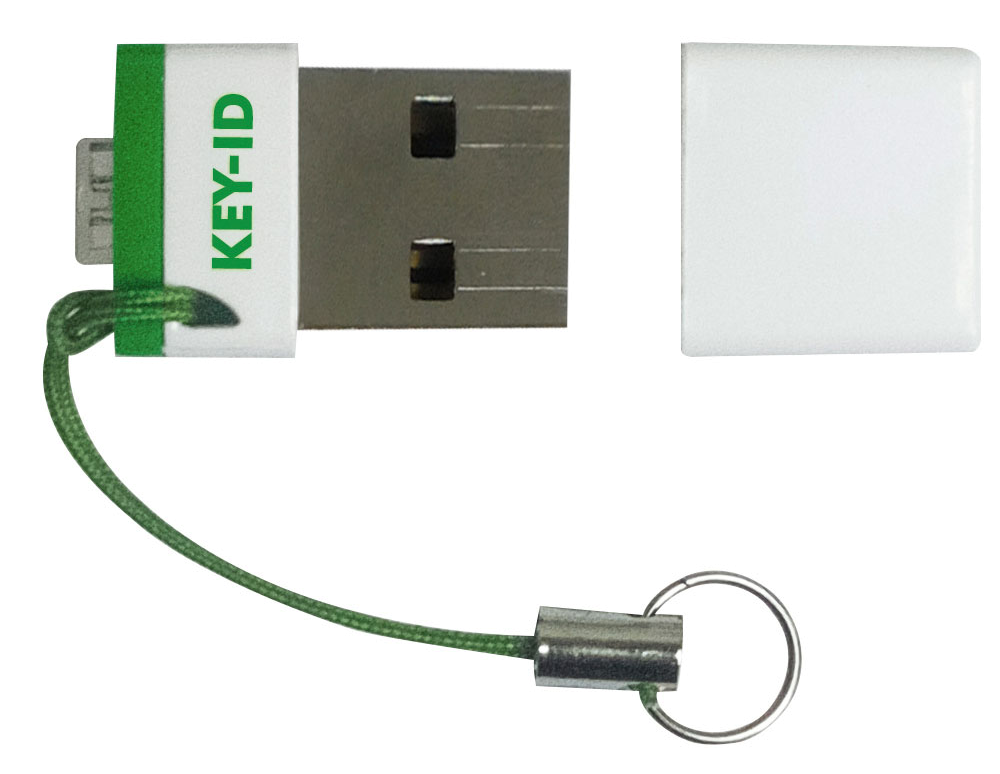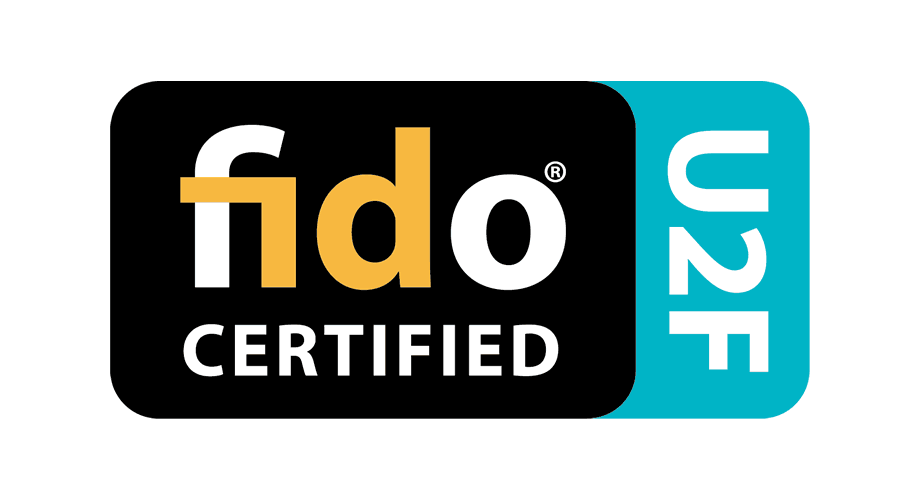 Plug in, log in, stay secure.

The Key-ID FIDO U2F key is a convenient USB push-button device for protecting online accounts. You can register the same key for use with all your FIDO-enabled online services (such as Facebook, Google, Dropbox and GitHub). It's so simple to use, just plug-in and press the button when prompted during account sign-in.
Why do I need a security key?
For organizations and individuals alike, continuing to rely on just usernames and passwords to access online accounts is a major security risk. Known data breaches have impacted hundreds of millions of accounts and new phishing threats are emerging all the time from criminals trying to trick people in to revealing log-in information, or using social engineering techniques to deduce it. FIDO U2F authentication provides far greater security by requiring the verification of a physical 'key', in addition to username and password.
Online security without the hassle
Use one U2F security key for all your FIDO-enabled online services. FIDO U2F sign-in is already available from leading online service providers such as Facebook, Google, Dropbox and GitHub. U2F keys are more secure and convenient than using one-time codes sent to a mobile phone each time you want to log-in. No mobile or data connection need. The security of a smart card but without the need for card reading hardware. Attach the Key-ID FIDO token to your key-ring so you always have it with you when you need it.
What is a FIDO U2F key?
U2F USB keys provide an easy-to-use, yet highly secure form of identity verification, working in a similar way to smart cards but without requiring a specialised card reader. The U2F (Universal 2nd Factor) open standard is defined by the non-profit FIDO (Fast Identity Online) Alliance and aimed at simplifying two-factor authentication.
How do I use a U2F security key?
Just register your key with all your online accounts that support FIDO U2F authentication. When you sign-in you'll be prompted to insert your U2F key into a USB slot and press the button to validate your identity. No drivers or software to install with the latest Chrome, Firefox or Opera browsers. Watch the set-up and sign-in videos.
Why compromise online security?

Requirements
FIDO-compliant browser: Latest versions of Chrome, Firefox or Opera.
Hardware interface: USB
Operating systems: Windows, Mac, Linux and Chromebook
FIDO-supported online services
AuthAnvil, Bitbucket, Dashlane, Digidentity, Dropbox, Duo Security, Facebook, FastMail, GitHub, GitLab, Gluu, Gmail, Google & G Suite, GreenRADIUS, LinOTP, Linux PAM, privacyIDEA, Salesforce.com, Sentry, SpaceCP, StrongAuth, WordPress.org
No software needed
The Key-ID FIDO U2F key does not require any dedicated drivers or software. All the ID and key management is done automatically through FIDO compliant browsers. Chrome and Opera browsers include U2F support as standard. Firefox may require U2F to be enabled.
Physical dimensions
Product dimensions: 24mm x 6.50mm x 14mm (0.95 x 0.55 x 0.26 inches)
Package dimensions: 110mm x 8.5mm x 95mm (4.33 x 0..33 x 3.74 inches)
Weight: 3 grams (0.1 oz)
Key ring loop length: 60mm (2.36 Inches)

Business & personal use
The Key-ID FIDO U2F key is a security token to safeguard access to your online accounts.